Even though Elizabeth House is close to the medical community, its residential setting bids welcome to those who seek solace.
If you think you may be coming to Kearney for a planned stay, you are welcome to preview our studio apartments. Just look for our sign and stop in for a visit.
A stay at Elizabeth House lets you focus on your reasons for being in Kearney. Relax in studio apartments designed and decorated to ensure a quiet, comfortable stay. Our common area provides a more public place to meet and greet friends.
When you reserve your apartment at Elizabeth House you will find a large basement where you can store your bicycle or any other large object during your stay. This area also provides safety during a summer storm.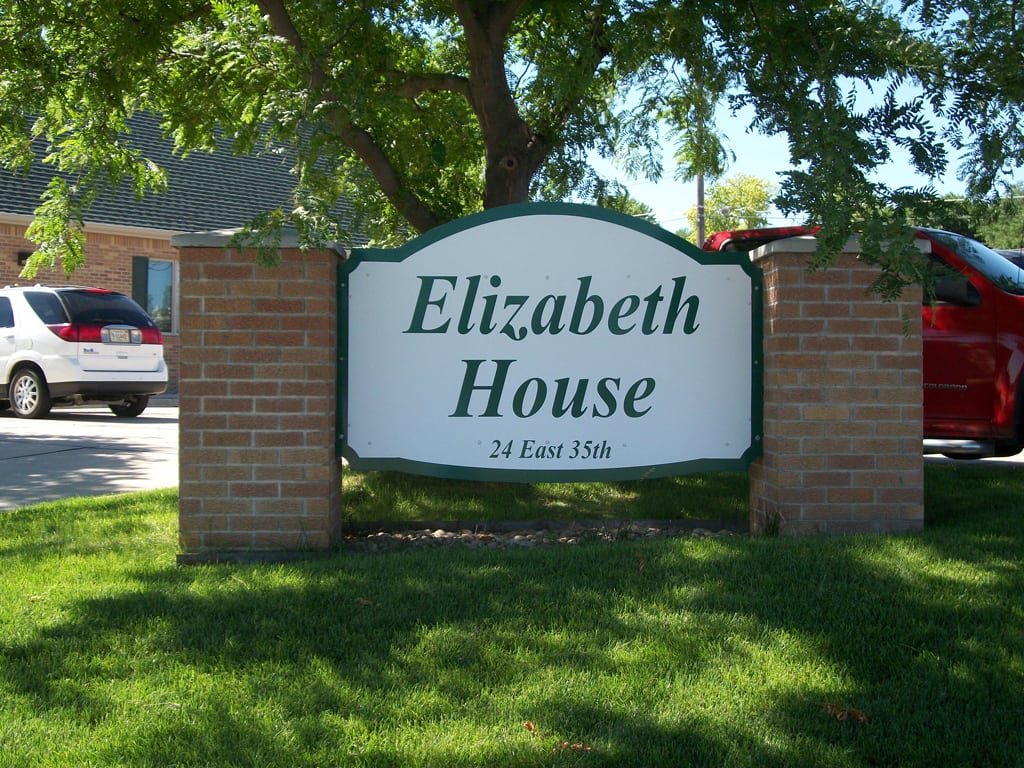 No deposit is required when you lease your studio apartment at Elizabeth House. In fact, advanced reservations are welcome but never necessary. The variable pricing on your studio apartment is based upon your length of stay, whether you stay a few days or a few months. The cost of utilities is included in your quote. When you lease your apartment at Elizabeth House, your home routine can come with you – bring your bike – bring you workout gear – bring your own special groceries! We can accommodate most of your individual needs, but request you leave your pet at home.
So when you are in Kearney for an extended stay...
come to Elizabeth House and make yourself at home. We are proud to take an active role in providing housing options in Kearney.
24 East 35th Street
Kearney, NE 68847
308-698-4000
308-440-8128